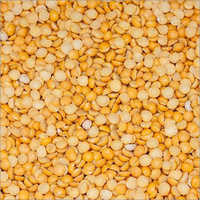 Toor Dal
Product Description
With the rise of popularity of organic food, more and more people are gravitating towards the consumption of organic dal. There are many varieties of organic dal available in the market these days with one of the most popular being Organic Toor Dal. Considered a rich powerhouse of proteins, this Organic Toor Dal when included in the daily diet can provide end number of benefits to consumers. This organic dal we offer is known to cure cough, stomach acidity, flatulence and haemorrhoids/ piles. Besides, toor dal helps get relief from internal swelling of any kind, also curing poisoning effect of other foods.


Main Benefits of Organic Toor Dal:
1) Can be taken as a part of daily diet without encountering adverse effects.
2) Free from any kind of toxins as this dal is grown without using any harmful pesticides.
3) The dal has a low glycaemic index and unhealthy fats.
4) Good for those suffering from heart conditions and diabetes.
Trade Information
15 ton Per Day

upon distance Week