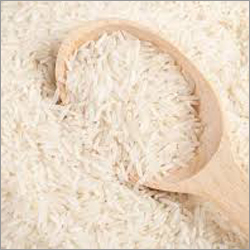 Product Description
Any variant of rice other than the basmati types fall under the cluster of Non Basmati Rice. There has been a record of endless rice varieties produced all over the world with India being one of the major producers of Non Basmati types. As a rice producer from India, our expertise is in providing and processing rice in various shapes and sizes. Quite different in characteristics as compared to basmati rice, these rice varieties we offer are one different from the other – some are small, bead like and thick, whereas others are long with considerably slender grains. We can supply these aromatic rice varieties in bulk at pocket friendly prices.


Main Features Of Non Basmasti Rice:
1) Excellent purity featured in each batch of rice produced.
2) Shelf life of our rice is quite long.
3) Fragrant and cooks easily.
4) Can be used as a part of daily diet.